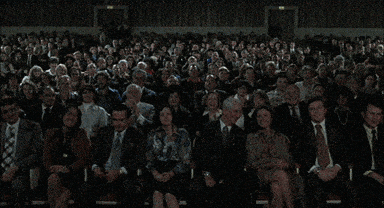 By Janet Koch Community Development
Every organization—village governments, large manufacturers, county governments, small retail shops, and everything in between—has the ability to reap tremendous benefits from press releases. Writing a press release is not the easiest thing to do, but it's not rocket science, either. With a little help from our friend Google, you can find great advice on what to include—and not include—in a press release.
Need examples? Here are guidelines for writing a press release when you make a new hire, about an upcoming event, for the launch of a new website, and even for announcing bad news.
But perhaps you're wondering why anyone needs to write press releases at all, especially a planned series? Here are five points to consider:
Sets an organizational tone. The public will form an opinion about your organization with the information they have available. If that information is sparse, gaps are likely to be filled in with anecdotes and assumptions that may or may not be correct. Press releases can help tell your story in the way you want it to be told.
The price is right. Yes, someone in your office has to spend the time writing the press release and perhaps taking a great photo, but the publication part is completely free. While there's no guarantee a newspaper will print your press release, if you can write something people will want to read, odds are good it'll see the light of day.
Spreads the news. Press releases are an easy way to get the good news about your organization out on the street, from a new employee to new products to awards. In addition, press releases to newspapers have the potential to get picked up by social media and even larger media outlets for additional coverage.
It's all you. Press releases are often published with few—if any!—changes, so there's little worry that a newspaper will make extensive revisions to your article. This edit-free practice is even more common in regions outside major metropolitan areas.
Get out in front of It. (Whatever "It" might be.) A judicious use of press releases can help shape public opinion if your organization needs to publish information that might be perceived as negative. You can also use press releases to tell people about upcoming changes in your organization, whether it's a change in long-established hours of operation, a shake-up in upper management, or a shift in offered services.
And a bonus sixth reason: Did I mention that the publication of press releases don't cost a dime? For more information about press releases, contact NLEA at 231-582-6482 or email us at info@northernlakes.net. Happy writing!